Endorsement
This is what guests had to say about
Taste Champagne Australia 2019…
72% of trade & media and
64% of public guests and exhibiting agents
rated Taste Champagne Australia 2019
a score of 9 or 10 out of 10!
Wine Trade & Media Endorsement
The one event all year which I MUST attend. It's brilliant, and keeps getting better every year!
– Stilly Merianos, Retail Area Manager, Red Bottle
The selection of wines is always outstanding, with great knowledgeable people behind the stands. If you can't find a great drink to enjoy or list for your venue, then you're in the wrong room!
– Benjamin Preston, Senior Beverage Manager and Buyer, Seagrass Boutique Hospitality Group
This is the one tasting that all trade look forward to, and it shows. The range is simply incredible.
– Michael Anderson, Commercial Manager, Loom Wine Group
This event will assist me in making more champagne flow through my bars and restaurants.
– Simon McCarthy, Owner, Clapham Junction Wine Bar
A great experience to try names I'd never tasted. I placed orders!
– Ptor Gjestland, Director, The Wasabi Group
The most comprehensive gathering of cuvées, champagne knowledge and passion outside of the Champagne region itself.
– Nicky Goodyer, Educator, The Champagne Crusade
A unique opportunity to source some grower champagnes for our list.
– Ian Urquhart, Wine Director, The Avoca Hotel
The range was outstanding and even more impressive than previous years.
– Lindsay Brown, Wine Advisor, Cloudwine Cellars
The event just goes from strength to strength. It is the must-attend Champagne event in Australia for its diversity of producers and quality of wines tasted.
– Travis Fuller, General Manager Fine Wine, Accolade Wines
It was very exciting to experience new champagnes from smaller producers and we can't wait to introduce some of them to our customers.
– Sue Ward, Owner, Licensee, Manager, Argyle Street Wine Merchants
The variety is world class.
– Neil Cairns, Store Manager, Dan Murphy's
My favourite tasting event, and a highlight on my calendar.
– Katri Hilden, Freelance Food & Wine Journalist and Editor, Pagan Cider
Tasting the latest releases of well-known but highly respected houses, as well as discovering new flavours and expressions of champagne, ensure that Taste Champagne is a highlight on my tasting calendar.
– Suzanne Brocklehurst, Founder, www.thewinenarrative.com
The opportunity to try so many amazing champagnes is an experience you can't find anywhere else.
– Josh Mellsop, Wine Dealer, Vinomofo
The best wine event in Australia!
– Neil Allanby, The Discreet Sommelier
Exhibiting Agent Endorsement
Taste Champagne is the best show of the year! I love that it's making Champagne more accessible and less pretentious and we are able to educate people on it in one easy event. The consumers are really well behaved, and they really show up to learn.
– Angelica Nohra, Director, Direct Wine Cellars
The quality of trade attending is better than all other tastings.
– Evan Jones, Queensland Accounts Manager, CellarHand
All logistics and facilities are wonderful and organisation is second to none.
– Peter Ferrari, Sales Manager, De Bortoli Wines
I love the tone of the rooms at Taste Champagne – both trade and public are there for the right reasons, and with the right mindset.
– Stuart Leece, Director, Single Vineyard Sellers
It had the feeling of a beautiful bespoke event, very well run with seamless logistics.
– Shantelle Miller, Area Manager, De Bortoli Wines
Public Endorsement
A fantastic one-of-a-kind event! The variety on offer and the enthusiasm of the exhibitors was brilliant.
– Mark Kelly
Classy night all round. One of the best things I've done for a while. So special.
– Clare Christian
Most fun on a Monday night all year!
– Matt Haran
The venue was great, the atmosphere was sensational and the diversity of champagnes was mind-blowing! For someone that still has her "L Plates" in the world of champagne, I learnt and enjoyed a lot of new champagnes that I never thought I would.
– Amanda Phillips
A perfect evening! We tasted divine champagnes, learnt about the nuances of different blends and explored new houses.
– Jen & Ian Fredericks
Wow, what a fabulous array of Champagne Houses, including the high-end ones. This wonderful event by far exceeded my expectations, and I will certainly be back next year and will be bringing more like-minded friends!
– Cate Burns
Love learning more each year I attend. A fantastic opportunity to sample so many champagnes and choose some to later purchase.
– Hanna Beebe
So many champagnes to savour and everyone involved was so friendly – it's heart warming!
– Clement Wong
How wonderful to be able to taste vintages from the most renowned houses of Champagne alongside gems from smaller growers!
– Stephanie Nicholls
The venue was lovely and the atmosphere was electric! Many smiling faces were observed throughout the evening!
– Belinda Laniewski
The variety of champagne on offer was exceptional. All of the champagne houses representatives were more then willing to engage in conversation, whether complex or trivial. We will be back.
– Sharon Noble
A delightful evening to sample both old favourites and new delights.
– Zahna Fitzhenry
The complimentary Riedel Veritas Champagne glass is a nice touch, and the quality is excellent.
– Michael Nash
The friendly "tutors" (aka the reps) were brilliant.
– Mick Grady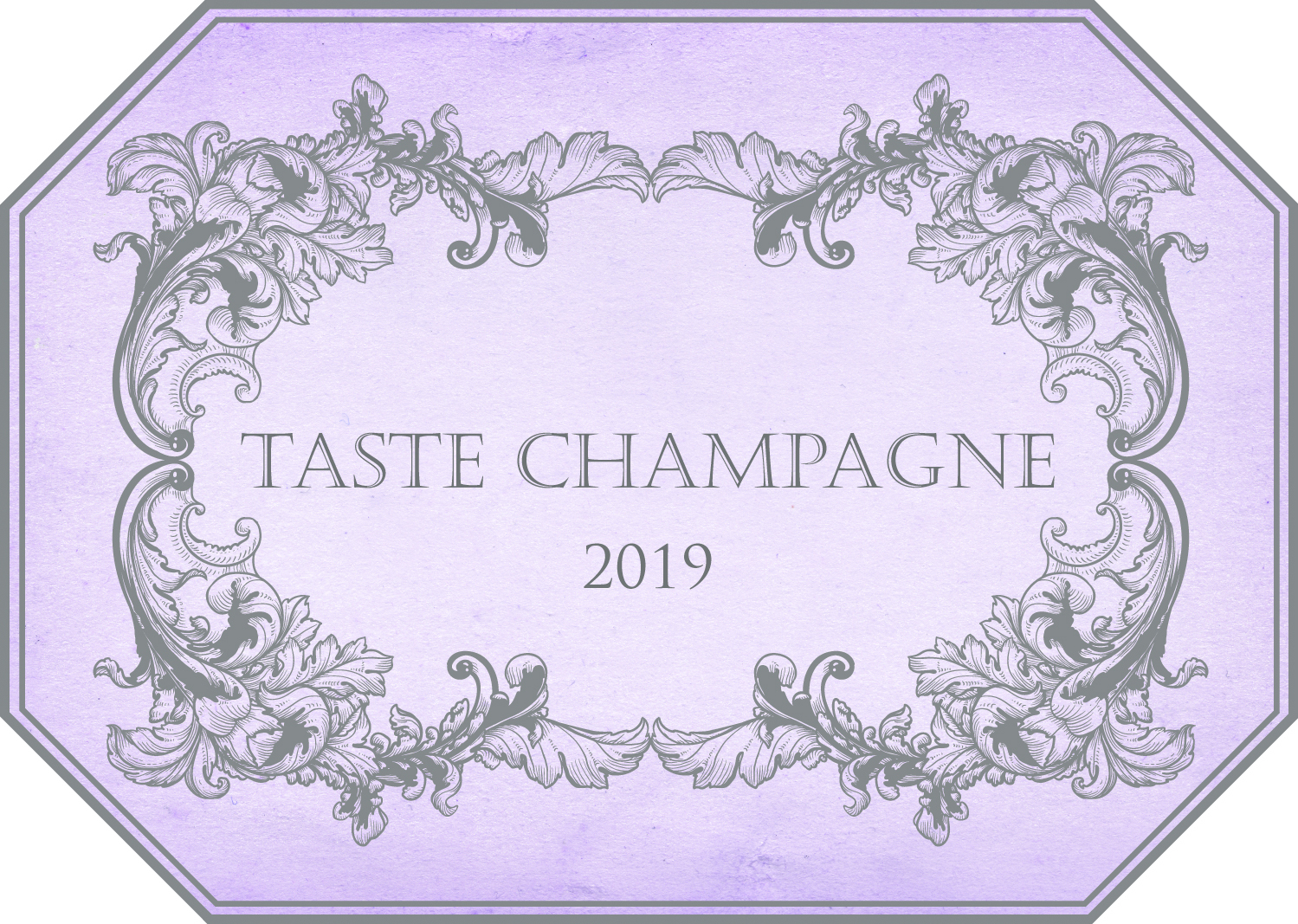 This is what guests had to say about
Taste Champagne London 2019…
80% of public guests,
79% of trade & media and
77% of exhibiting agents
rated Taste Champagne London 2019
a score of 9 or 10 out of 10!
Wine Trade & Media Endorsement
Without doubt the most impressive Champagne tasting to be staged in London! Tyson Stelzer has brought his world roadshow Taste Champagne to London for one day only and it is breathtaking. The professionalism is a level above and all the top agents are here. The accompanying literature is typically brilliant, too.
– Matthew Jukes
The finest generic tasting of champagne the capital has seen for some time.
– Jancis Robinson
I appreciated the opportunity to try so many champagnes I had never heard of or never tried.
We really enjoyed the day and will be contacting several of the producers about future sales opportunities.
– Luke Garnsworthy, CEO, Unique Dining Limited/Crockers Tring Limited
The tasting brochure was the best I have ever seen in nearly 13 years in the wine trade.
– Richard Boyle, Assistant Buyer, Vin-X Ltd
The venue was brilliant and it was a very well organised event. I will definitely be following up with producers for potential new listings.
– Rebecca Hull, MW, Champagne Buyer, Waitrose
What a great tasting today! Well done for assembling all those wines.
I found some I didn't know, and others that are much better than when I last tasted them.
– Charles Metcalfe, Co-Chairman, International Wine Challenge
I was thrilled! This is the BEST trade tasting I've ever been to and if I had known it was going to be this good,
I would have tweeted and told all my mates as well.
– Karen Krizanovich, Editor at large, Civilian Global
Great buzz, passionate winemakers and an interesting mix of big names and smaller producers. Overall quality was fantastic. Hurrah for the Champenois!
– Ian Churchill, Sommelier & Operations Director, Unique Dining/Crockers Tring
The variety of champagne available was amazing! The whole event was well organised and the venue was breathtaking!
The tasting book is very well made and provides great information.
– Leona Strakova, Manager, Oddbins
I've never attended an event executed with such distinction and such attention to detail in every facet of the experience.
I was overwhelmed with the highest regard and I left feeling truly inspired!
– James Hopkins, Director, The Fruitful Pursuit
Exhibiting Agent Endorsement
A one-of-a-kind showcase. Not only did the venue have a definite WOW factor but the organisation and service were spotless and attracted top trade and consumers alike.
To achieve this on a first edition really is a true testimony of your expertise as event organisers and hosts, so well done!
– Emilie Margaux Fastré, Export Manager, Champagne Bruno Paillard
Congratulations for making such an amazing champagne tasting happen!
Great venue, smooth flow of visitors, efficient staff, comprehensive catalogue…
– Cyril Brun, Chef de Cave, Charles Heidsieck
 A very well organised and put together event with a great representation from the trade.
– Victoria Carfantan, Bollinger and Ayala
The guests at the public tasting were very serious and asked lots of questions – such a contrast to other consumer events that can get really boozy and rowdy.
– Christian Holthausen, AR Lenoble 
Great attendees for the trade and media session covering the full spectrum of the trade. The public were engaged and well-mannered.
A great mix of producers in a lovely venue! A fantastic inaugural Taste Champagne Event – roll on 2020!
– Edward Hiscocks, Bollinger and Ayala
Public Endorsement
A rare opportunity to taste such a wide range of often remarkable wines! A great event in a lovely venue. We will certainly attend next year!
– David Forbes, Public Guest
A marvellous venue and fabulous range of champagne presented by wonderfully enthusiastic and knowledgeable staff who were a pleasure and a privilege to talk to.
We loved it and will definitely come to further events!
– Robert Brenner, Public Guest
It was especially nice to chat with the winemakers of the smaller houses.
– Helen Currall, Public Guest
It was great to taste some wines that would normally be above my budget and to pick and choose and focus on houses that I was unfamiliar with.
– Joanne Hobday, Public Guest
I loved the wide range of champagnes available to taste and the amazing venue – really special!
– Stephen Robins, Public Guest
A brilliant evening in a great venue, with a fantastic range of producers and champagnes to taste! The number of guests was spot on,
so it was possible to have a good talk to the producers as it wasn't overcrowded.
– Chris Palin, Public Guest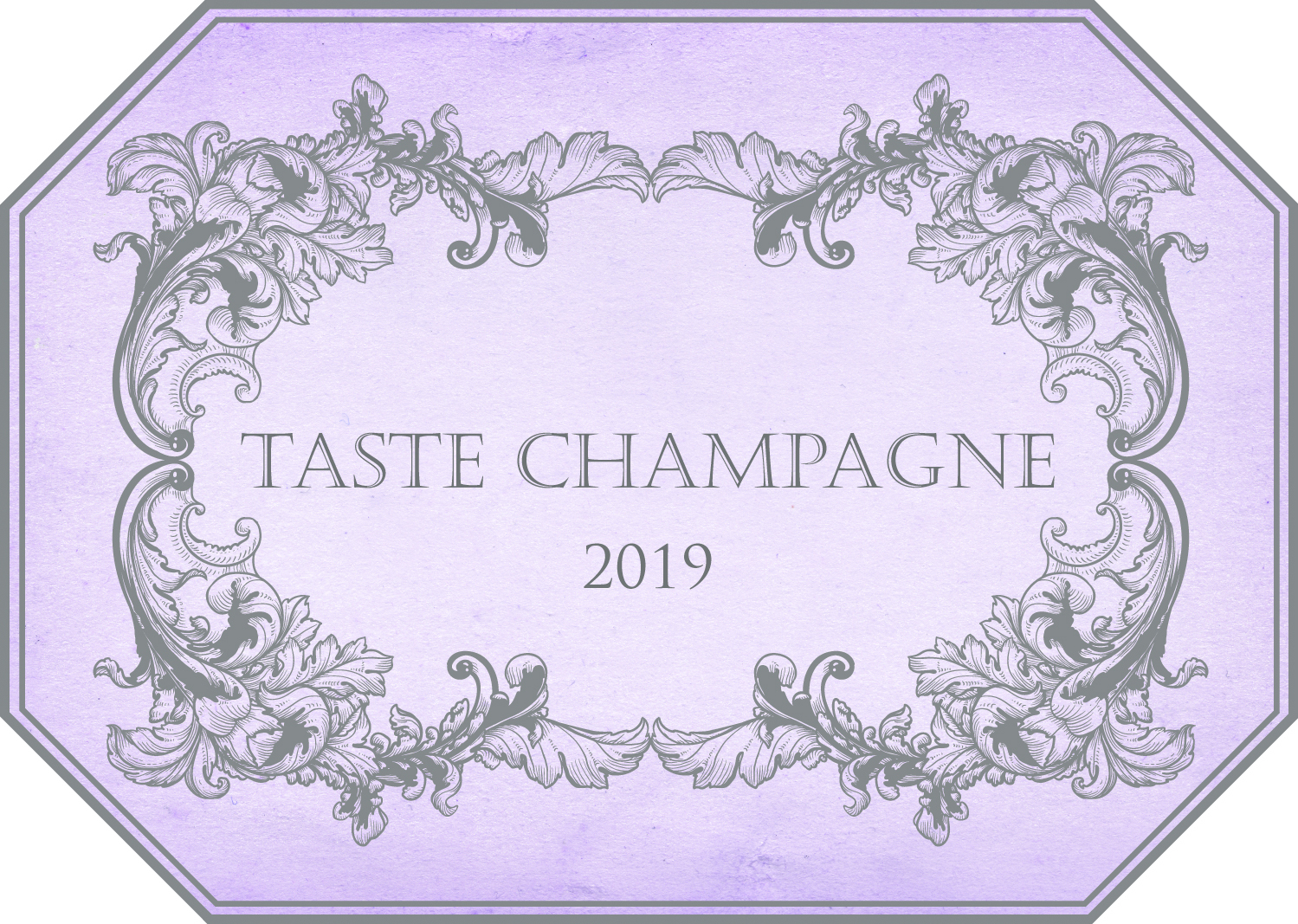 This is what guests had to say about
Taste Champagne 2018…
Of 550 survey respondents,
77% of exhibiting agents,
77% of trade and media and
60% of public guests rated
Taste Champagne 2018
a score of 9 or 10 out of 10.
Chef de Cave Endorsement
Nowhere in France can anyone go to taste so many champagnes in one night.
Jean-François Clouet, Champagne André Clouet
Wine Trade & Media Endorsement
Taste Champagne is the highlight event of the year for the Australian wine trade.
David Stevens-Castro, Crowne Plaza Surfers Paradise
The best tasting of the year and the biggest champagne event outside of France.
Tom Lynar, The Gentleman Wino
A triumph in the promotion and celebration of champagne.
Josh Martin, Gourmet Traveller Wine
For both aficionados and newbies, there is no better place to learn a little and sip a little than Taste Champagne.
This Magnificent Life
The calibre of wine trade that Taste Champagne now attracts is insane! It's become a significant industry networking opportunity.
Amanda Yallop, Group Wine Director, Fink Group
This sparkling spectacle presents… more bubbles than that zany car in Gene Wilder's Willy Wonka & the Chocolate Factory…. And with so much to choose from, Taste Champagne does almost make you feel like a child with the free run of a chocolate factory.
The Australian
The one event I look forward to most every year is Taste Champagne. This event brings together the most passionate and influential people in the champagne industry here in Australia and beyond. Incredible line up of champagnes. The best event of the year, and this year was the best yet!
Ally Casey, The Champagne List
One of the best wine events I've attended! Having been in the industry over twenty years and attended wine events on three continents, it's always a nice surprise when an event exceeds expectations. The broad range of houses and quality represented was A+. Not sure if anyone else in Australia could put on such an event, but certainly glad Tyson and team did.
Kosta Alexander, Sommelier, Tokar Estate
The enthusiasm and knowledge from all the houses and staff was infectious and the ability to transfer that knowledge to me without ever feeling condescension took the experience to a new level.
Tim Roostan, Pig & Whistle
Magnificent venue, a very well organised tasting, I was blown away by what I got to try and I'm definitely going to be there again this year, right on the doorstep the moment the doors open. If you do have a real passion for champagne, get along to this tasting because it is absolutely magnificent!
Jason Smith, Inner FM
When Tyson Stelzer lends his name to something he's not messing around! A breathtaking selection of some of the best fizz going around.
Noir Restaurant
The interaction with house owners and wine makers was greater than ever. There were so many people with knowledge and in-depth information, it was mind blowing. It makes me really proud that there is so much interest for this great drink that is Champagne.

Mathieu Rabiet, Sommelier
Brilliant for networking with reps and distributors.
Gary Fairweather, The Cheese and Wine Co
It's an absolute pleasure to attend these events, as these have over the years been polished to perfection.
Trade guest at Taste Champagne
Fabulous from beginning to end – tremendous planning, thorough attention to detail, and great timing.
Mark Smith, Winesmith
Fantastic line up of grower and big house champagnes!
Joe The Alchemist
There is an incredible range of champagne styles on tasting and everyone will find a new favourite. Do yourself a favour champagne fiends!
Parade Cellars
A stunning collection of the best! A brilliant event!
Barbara Hermon, Hermon & Hermon
What an amazing afternoon tasting some of the world's finest champagnes! Very well organised by a very capable team.
Tania MacPhee, Eurocave
The sheer range of Champagnes on pour is spectacular.
Andrew Kelly, Ba'get
Taste Champagne is a fantastic opportunity to sample champagnes from grower producers, artisan houses and family labels with a great tradition looking to make an impression in Australia. And what an impression they made!
Aaron Davis, Sommelier
The range of Champagnes was AMAZING. The event was extremely organised and classy.
Jacqui Donnelly, Beyond the Label
I have been to all of your tastings and each year this is something I look forward to on my calendar.
Ruth Burns, Sommelier
Public Endorsement
An extraordinary event! I enjoyed being able to chat with well-informed staff from so many Champagne houses, and to taste some extraordinary champagnes.
Jennifer Young, public guest at Taste Champagne
It was an all class event. Well put together, plenty of food and everyone was made to feel welcome.
Jan Read, public guest at Taste Champagne
The atmosphere was amazing and the number of people was perfect – it wasn't crowded and there was no expectation to buy!
Lisa Walker, public guest at Taste Champagne
Fabulous evening, bringing champagne to life in Brisbane, we could almost have been in France.
Fiona van der Nagel, public guest at Taste Champagne
Another fabulous night tasting the stars!
Sarah Craddock, public guest at Taste Champagne
Definitely value for money.  An amazing line up of some delicious champagne to sample whilst nourishing the soul. The food was perfect!
Marion Monks, public guest at Taste Champagne
An amazing range of beautiful champagnes served in a lovely location.
Chris Janson, public guest at Taste Champagne
Unbelievable variety. Sparkling atmosphere. Event organisation was second to none!
Nicole Ralston, public guest at Taste Champagne
A very generous and friendly event.
Jeffrey Carlton, public guest at Taste Champagne
A classy, innovative and exciting event.
Anne Quessy, public guest at Taste Champagne
Loved the Riedel champagne glass!
Michelle Miller, public guest at Taste Champagne
I loved that you had Antipodes water there!
Theresa Orme, public guest at Taste Champagne
An exciting event! Lots of learning, laughter and fun, topped with champagne!
Public guest at Taste Champagne
Exhibiting Agent Endorsement
Taste Champagne 2018 had the best showing of Melbourne trade that I have ever seen. The credibility and genuine interest of the trade contingent was a real step up.
Ed Merrison, CellarHand
The greatest champagne show on the planet.
Leigh Dryden, Decante This
This year the amount of quality trade customers was the highest to date.
Tom Stanford, Domaine Wine Shippers
I love that year in, year out the event is getting bigger and bigger. The range of champagnes is growing and we're seeing more of the smaller boutique houses really shining.
Mike Johnson, Rogue Wines
Champagne Pierre Paillard received an overwhelming welcome by sommeliers and wine buyers at Taste Champagne Melbourne, with emails following the next day. What an event! Thanks for the impeccable organisation of the biggest champagne tasting in the world outside Champagne.
Alexandre Rougeot, Clos Cachet
This is what guests had to say about
Taste Champagne 2017…
This event is the highlight of the year for the Australian wine trade.
David Stevens-Castro, Sommelier, Crowne Plaza Surfers Paradise
Best show on the circuit!
Angelica Nohra, Champagne Henri Abelé
The best tasting of the year.
Chris Morrison
I've done a lot of tastings over the last 40 years and this was certainly up there with the very best.
Charles Hargrave, First Growth Wines
Best tasting all year. Better than Prowein in Hong Kong and the Guangzhou Wine Show!
Joe Bavaro, Victoria Cellars
Definitely the greatest Champagne event in the Australian calendar!
Isaac Wong
I see Taste Champagne as one of the most valuable and worthwhile trade shows in the industry.
Mike Johnson, Champagne Alfred Gratien
The mood was electric.
fortheloveofchampagne.com
A very professional, well organised and fun event to promote our industry!
Emilie Ferguson, EK Providores
It was an incredible educational experience. A Champagne 'bootcamp', like no other.
Ben Hansen, Endeavour Drinks Group
Brilliantly well organised at all levels.
Ken Gargett
This is by far the best wine or champagne tasting event I have ever been to. Congratulations on such a success.
Melanie McAlpine
World class event!
Travis Fuller, Hardy's
The scale, variety and diversity of Taste Champagne was outstanding, and as good as the finest trade tastings in London. The room was great, it was incredibly well run, with great attention to detail, from the tasting booklet with great info, the Riedel glassware, Tyson's welcome speech and the representatives from the houses.
Michael Davey
Wine trade endorsement
It's great to see so many cuvees I've never tasted or heard of before. I ordered as much as I could get my hands on within hours of the tasting, to ensure that I didn't miss out.
Amanda Yallop, Quay Restaurant
I've had many enquiries from customers who attended Taste Champagne and want me to carry their favourite Champagne.
Peter Karkazis, Deakin Local Liquor
This is the best event I've been to in fifteen years of working at wine events. The best trade turnout I have ever seen in Canberra.
Mark David, Red + White
The best trade turnout I've seen in thirteen years.
Paul Richardson, McWilliams
The who's who of The Brisbane Wine industry were all there. I have done a lot of events over the years and rarely leave an event so enthusiastic.
Brett West, House of Fine Wine
I met several new suppliers and added several new champagnes to our wine store list thanks to your event.
Matt Hayes, King Somm
Trade has never been so supportive of opportunities to reach target audiences in Champagne's most distant market.
fortheloveofchampagne.com
Exceptional trade attendance! Well done! Every year the quality of houses and visitors keeps increasing.
Manon Houg, Rathbone Group
Our reps said that the trade event was the best they have done to date.
Vincent Magrath, Rogue Wines
Particularly amazing was the marketing work done leading up to the event, which ensured a great list of trade enrolment. From a supplier's point of view, this is exactly what we want to see to justify the investment in participating.
Peter Ferrari, De Bortoli Wines
Our colleagues from interstate have had nothing but glowing comments about the venues, organisation and promotion of the whole Taste Champagne event.
Peter Ferrari, De Bortoli Wines
Having worked plenty of trade shows, this was by far the best, well organised, and the room was perfect for Canberra trade and public.
Ron Molloy
The event was very professionally organised. I have organised numerous large functions over the years, and cannot make any suggestions to improve your event.
Adrienne Jesberg, Winewise
Fantastic space, terrific range of producers and a pleasure to compare notes with so many talented colleagues.
John Tennent, Harry & Frankie
Apart from the broad and deep range of champagnes on offer, the organisation was exemplary, from the provision of destination advice right through to the collection of lanyards for recycling at the end. Melbourne's Plaza Ballroom was an elegant choice matching well the opulence and elegance of the cuvées on display. Well done to all, and congratulations on a brilliant event.
Kaaren Palmer, galaxyguides.com
The venue choice for each state was spot on, especially Melbourne. It's one thing to be the part, but the event also looked the part. Seamless organisation from all those involved (Tyson, Jody, Craig and crew) made each event a pleasure to work at and attend. As a supplier to the event I see Taste Champagne as one of the most valuable and worthwhile trade shows in the industry. The quality of customers and consumers is second to none and I look forward to supporting Tyson and Taste Champagne in future.
Mike Johnson, Champagne Alfred Gratien
A great organisation with a totally involved team – helping hands for all questions of the roadshow, logistics, samples, contacts. We much appreciated the perfect and permanent reactivity of your team – updates before every tasting.
Andreas Bähr, Union Champagne De Saint Gall
Public endorsement
Overall I think it is a remarkable event. An extraordinary experience for a non-trade person to be able to have exposure to such a diverse and interesting variety of champagnes. What a privilege to be able to be able to attend.
Sarah Craddock
The venue was great, the atmosphere was sensational. The diversity of champagne, the mix of old and new houses was mind blowing. Tyson was very approachable and made us all feel welcome. We had a wonderful time and plan to attend every year!
Belinda Laniewski
For such a luxury category the tastings were unsnobbish, accessible and informative.
Ian MacTavish, thismagnificentlife.com
The variety of champagne available to try was amazing! The representatives for each company were very personable and lovely to talk to!
Kate Hunt
This was the greatest Mother's Day present ever!  Loved being introduced to some bubbles I've not tried before.
Janelle Taylor
Relaxed, unpretentious, friendly vibe.
Philomena Lapsley
I wish there were more trade shows like this that came to Canberra.
Ren Deane
We had the opportunity to try Champagnes we had not heard of or had not had a chance to taste before. We discovered some new favourites.
Nicole Sadler
Variety, location, atmosphere, intimacy, quality, food – all great!
Emma Bucknell
The Antipodes water was really elegant.
Suzi McKinnon
I appreciated that the glasses were Riedel.
Sally Green
I think you did an outstanding job! Start to finish! From buying the tickets (and your follow) to quality food & water (excellent idea!) and in between all of that marvellous champagne with knowledgeable servers. Can't wait until next year!
Sue Devic
The expert advice from the hosts at each table made each tasting experience enjoyable. I learnt so much more about champagne at Taste Champagne. This event is perfect.
Mandy Hurst
The event was not oversubscribed – there was a good crowd, but it wasn't too busy to be able to taste the champagnes and chat with the representatives.
Public guest
Chatting to the knowledgeable representatives of each house certainly improved my appreciation of the art of making champagne.
Teresa Oates
I loved being able to taste numerous champagnes from many small makers. We are looking to choose our own 'house wine' and this was the next best way to do it without actually travelling to France.
Robert Allan
Taste Champagne presents a great opportunity for all wine enthusiasts to enjoy themselves and further their knowledge.
Lester Jesberg, Winewise
Very good value for money.
Emma Jones
Congratulations on a first-class evening.
John Friend