Showcasing 211 cuvées from 46 houses
We are delighted to invite you to Taste Champagne. Over the past six years, Taste Champagne has exploded into the biggest champagne showcase in the new world. We are thrilled to announce that in 2019 Taste Champagne is coming to London for the first time!
Taste Champagne is a grand tasting in which guests are invited to stroll at their own pace between houses, growers and cooperatives. Coming to you on 12 June 2019, Taste Champagne is hosted by Tyson Stelzer, author of The Champagne Guide and International Wine & Spirit Communicator of the Year.
Taste Champagne London
Public Showcase
6-9pm Wednesday 12 June 2019
Spitalfields Venue
Commercial St London EI 6LY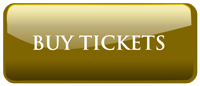 It's our great pleasure to invite you to join us in 2019 as we introduce London to the new world's biggest champagne showcase!

Tickets £85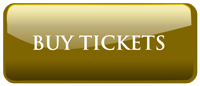 Tickets are now on sale and places are strictly limited.
Definitely the greatest Champagne event in the Australian calendar!
Isaac Wong
This is by far the best wine or champagne tasting event I have ever been to. Congratulations on such a success.
Melaine McApline
Another fabulous night tasting the stars!
Sarah Craddock
Definitely value for money. An amazing line up of some delicious champagne to sample whilst nourishing the soul. The food was perfect!
Marion Monks
The venue was great, the atmosphere was sensational. The diversity of champagne, the mix of old and new houses was mind blowing. Tyson was very approachable and made us all feel welcome. We had a wonderful time and plan to attend every year!
Belinda Laniewski
Taste Champagne London 2019 is proud to showcase 211 cuvées from 46 champagne negociants, growers and cooperatives…
A.R. Lenoble
André Clouet
AYALA
Beaumont des Crayères
Bernard Pertois
Besserat de Bellefon
Billecart-Salmon
Boizel
Bollinger
Bruno Paillard
Cattier
Charles Heidsieck
Collard-Picard
Delamotte
Deutz
Devaux
Didier Herbert
Fleury
G. Tribaut
Geoffroy
Gosset
HATT et SÖNER
Heidsieck & Co. Monopole
Henri Giraud
Jeeper
Joseph Perrier
Lanson
Le Brun de Neuville
Lombard
Lopez-Martin
Louis Dousset
Louis Roederer
Palmer & Co
Perrier-Jouët
Philippe Gonet
Philipponnat
Pierre Gimonnet & Fils
Piper-Heidsieck
Pol Roger
Pommery
Taittinger
Tsarine
Vazart-Coquart
Veuve Fourny & Fils
Vignon Père & Fils
Vincent d'Astrée